 We are eWorld Translations
Your Translation Team
eWorld Translations is a translation agency specializing in document and website translation from and into various European and Asian languages. We offer free and accurate quotes, timely delivery, and proper formatting. All done at competitive rates, without sacrificing quality.

As a corporate member of the American Translators Association (ATA), we are dedicated to the professional standards set by the organization.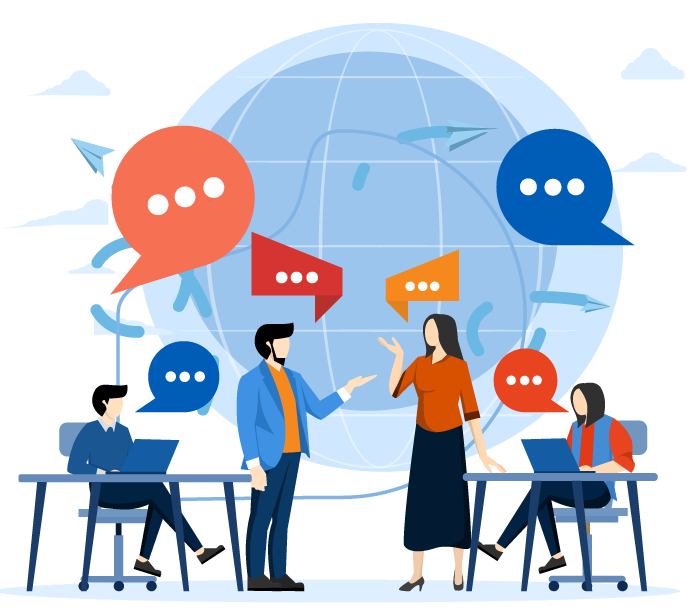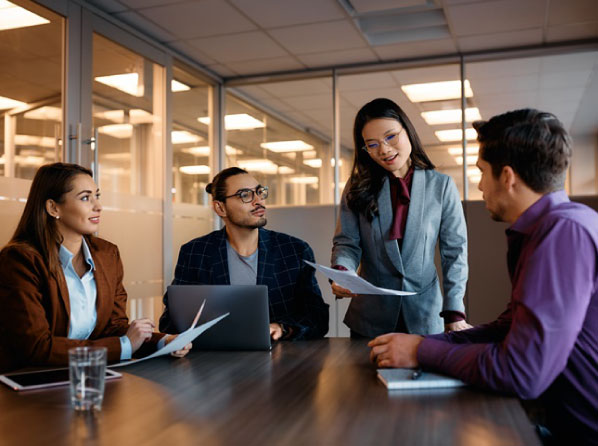 WHO WE ARE
Translators, Interpreters and Graphic Designers
Founded in 1997, over the years eWorld Translations has built strong teams of translators, interpreters and graphic designers dedicated to their craft.
Our handpicked teams of professional translators have been educated in their native countries and have advanced degrees in their fields of expertise.
We also provide remote interpreting services in various languages via Skype, Google Meet, Zoom and Microsoft Teams.
eWorld Translations also offers Desktop Publishing services. Our teams of expert graphic designers have extensive experience formatting European, Middle Eastern and Asian languages.
Translation
Language Services to meet your specific needs
Our agency provides expert language services for individual customers and businesses. Many of our translators are former lawyers, scientists, professors, doctors or engineers. Their superior writing skills and knowledge of the source and target languages, as well as their professional experience make them uniquely qualified to understand and convey ideas from one language to another.
Translation
We offer accurate and reliable translation services for all your documents in European, Middle Eastern and Asian languages. Industries translated range from Legal and Banking to Medical and Automotive.
Contact Us
Transcription
We transcribe (input) handwritten documents of foreign text into MS Word files. This type of service is often requested by survey research companies with handwritten responses to questionnaires or legal firms that need depositions translated. We can also directly translate your handwritten, faxed or PDF files of text and send you an MS Word file skipping the transcription step.
Contact Us
Interpreting
We offer interpreting services drawing from our pool of professional, reliable and tested interpreters. Interpreters are carefully preselected to ascertain proficiency in the languages involved as well as the subject matter at hand. We provide simultaneous interpreting, consecutive interpreting, conference interpreting as well as legal and court interpreting.
Contact Us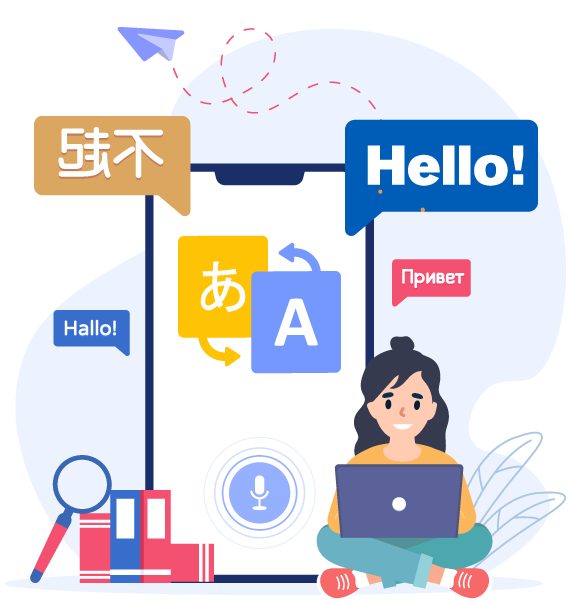 Why Choose Us
Translations as Powerful as Your Original Documents
Personalized support and customer service
Compliance with deadlines and client instructions
Quick turnaround time without sacrificing quality
Consistency by assigning the same team of translators to work on a project
Proficiency and expertise in the relevant subject matter
Resources and technology to handle large volumes of translation work efficiently
Use of the latest translation tools
Confidentiality agreements signed with most of our clients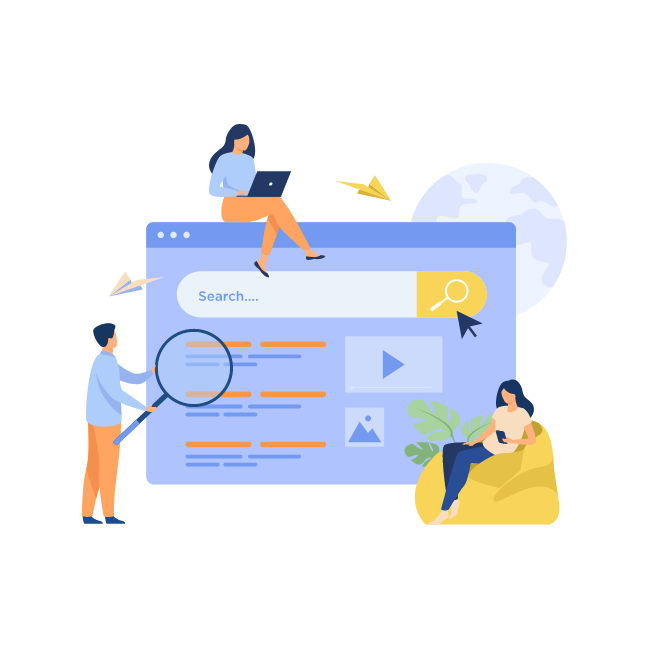 eWorld Translations
Your Translation Team
Projects
Fields of Expertise
• Clinical trials
• Consent forms
• Drug labeling and packaging
• Hospital surveys and policies
• Marketing materials (brochures, guides, etc.)
• Manufacturing and quality control documents
• Medical records
• Patient information and history records
• Protocols and reports
• Regulatory submissions

• Affidavits
• Arbitration documents
• Certificates (birth, death, marriage, etc.)
• Contracts
• Court transcripts, depositions
• Disclaimers
• Divorce documents
• Immigration documents
• Patents
• Probate documents
• Insurance statements
• Judgments, trusts, last wills and testaments, etc.

Documents translated for academic institutions:

• E-books
• Forms
• Individual Education Plans (IEPs)
• Manuals
• Newsletters and all types of communication between schools and parents
• Online courses
• Presentations
• School policies
• Transcripts
• Student and family handbooks
• Webinars

We also offer remote interpretation services for IEPs and parent-teacher meetings via Skype, Google Meet, Zoom and Microsoft Teams. • Brochures
• Calendars
• Catalogs
• Commercials
• Flyers
• Localized campaigns, promotional material, slogans and packaging
• Marketing plans
• Point of purchase displays (POP)
• Trade show exhibits, booths, posters, retail stands
• Website localization in any language

• Annual reports
• Business plans
• Customer surveys
• Employee surveys
• Financial statements
• Human resources documents
• Insurance documents
• Policies and guidelines
• Presentations
• Public relations material
• Regulatory filings

• Distribution agreements
• Instructions
• Operation, training and service manuals
• Packaging
• Parts catalogs
• Product info, specifications
• Service bulletin communications, technical bulletins
• Vehicle warranties

Environment Research and New Energy Technologies

• Feasibility studies
• Material Safety Data Sheets (MSDS)
• OSHA regulations and official inspection guidelines
• Recycling programs
• Risk assessment and impact studies for local and governmental agencies
• Safety regulations and training, biohazardous waste disposal regulations, workplace safety, Environmental Protection Agency (EPA) bulletins, etc.

• Airline in-flight magazine articles, etc.
• Brochures
• Flyers
• Guest reviews
• Hotel documents
• Portfolios
• Regional advertisements
• Tourism board info materials
• Travel magazine articles
• Travel websites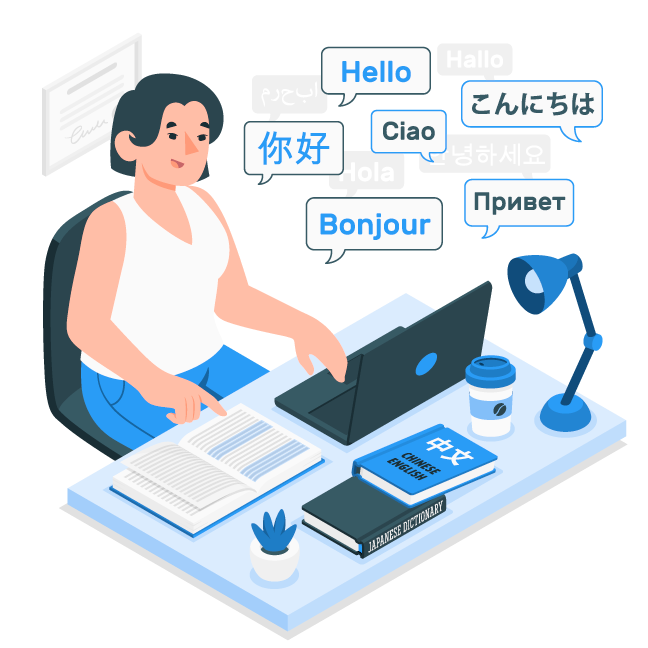 Get

in touch
eWorld Translations
Translations as powerful as your original documents.